Tag: Proposition 305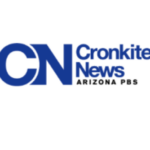 Proposition 305 asks voters to decide the future of school vouchers – whether they want to keep or repeal a major expansion of the program.
Gov. Doug Ducey in April 2017 signed a bill to expand the Empowerment Scholarship Account program, but a group of parents, educators and advocates organized to put the issue before voters in the Nov. 6 election.
The ESA program allows parents and guardians to apply for vouchers that essentially use tax dollars to pay for private school tuition.