Tag: Proposition 208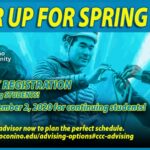 Attention CCC students – It's time to GEAR UP for the 2021 spring semester at Coconino Community College.
One week of Priority Registration is reserved for CCC continuing students beginning Monday, November 2, 2020.
Open registration for the general public begins Monday, November 9, 2020.
Spring instruction begins Monday, January 11, 2021.
Spring courses are planned to be offered via the following instructional methods*
In-person classes – limited availability
Zoom classes via video conferencing
Online web classes – 100% online courses, no set meeting times
Hybrid classes – combination of Zoom/online, and in-person/online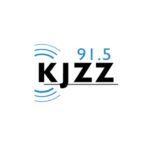 Election Day is just … days away, believe it or not. That's 20 days to choose your preferred candidates for president, the state Legislature and a litany of other offices. Twenty days to choose whether to retain a lot of judges, and 20 days to decide on two citizen initiatives that qualified for this year's ballot. 
The Show is bringing you elevator pitches of sorts from the supporters and the opponents of these proposals, starting with Proposition 208, or the Invest in Education Act.