Tag: Prop. 305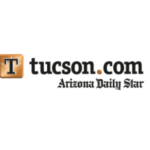 Gov. Doug Ducey says he's open to the idea of reforms in how charter schools are operated, including how they handle their finances.
For the moment, though, he has no specific suggestions. And he remains convinced that the private schools, which in Arizona can be operated as for-profit entities, are an innovation, he said.
There is some movement on the issue.
Sen. Kate Brophy McGee, R-Phoenix, said Tuesday she wants lawmakers to mandate that there be better oversight of these technically public schools run by private entities that get taxpayer funds.