Tag: professional counseling services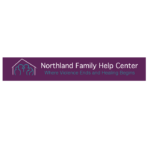 Northland Family Help Center is providing professional counseling services free of charge for eligible individuals and families.
Who is Eligible?
We serve victims of crime, including current or historical abuse, domestic violence or sexual assault. Call for more information.
Professional Services
Our trauma therapists have training in a variety of mind/body approaches specifically for resolving traumatic stress symptoms such as feeling constantly on guard, over-active startle responses, spaciness, depression, anxiety, and difficulty connecting to others.