Tag: Prescott Newspapers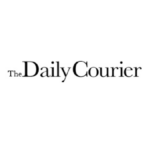 You may not be volunteering in local classrooms or sending your kids on the bus every morning, but you can still have a big impact on education. Here are the five most important ways that your ballot has the potential to change the education landscape at your neighborhood school and all over Arizona.
Election of school district board members: Within your school district, governing board members have a number of important responsibilities, including: hiring the district superintendent, determining salaries for faculty and staff, setting disciplinary policies, and managing district budgets and property. Members of this board are also tasked with selecting the curriculum that will be used in their schools (this specifies how educators teach the state-determined standards).