Tag: Preschool Development Grant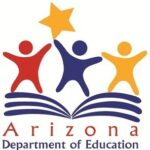 Arizona Department of Education can support scholarships for 4 years- old in your program!
Funds will support programs July 1, 2017- June 30, 2018
Association for Supportive Child Care is hosting a work session in Flagstaff to support programs in completing their application before the deadline. We can discuss as a group the questions pertaining to sustainability and least restrictive environment. Contact pstefani@asccaz.org for more information.