Tag: Phoenix Indian Center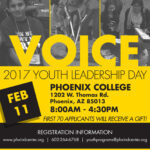 On February 11th, 2017, Phoenix Indian Center is hosting an upcoming Youth Leadership Day Conference for all high school students around the state. The goal is providing information, strategies, and leadership experiences for high school youth in: college readiness, career readiness, prevention, cultural experiences, and to make connections.
The opportunities that this event opens the door for students to start thinking of their secondary schooling opportunities and to motivate their interest of picking out a career that best suits them (community college, university, trade school, arts, etc). This is a one-day event. Only refreshments and lunch will be provided by Phoenix Indian Center.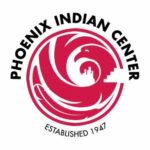 Join the Phoenix Indian Center in the Parenting in 2 Worlds workshops to learn more about how to talk with your children about risky behaviors and prevent your children from engaging with alcohol and drugs. This curriculum was developed specifically by and for American Indian families.