Tag: Phoenix Center for the Arts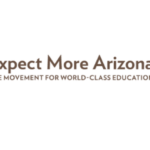 Joan Miró (1893-1983) is a Spanish artist who painted with beautiful lines, shapes, and bright colors. His art inspires the imagination with abstract figures, bold colors and interesting shapes. (April 20) marks the anniversary of his 123rd birthday.
We at the Phoenix Center for the Arts encourage you to celebrate this world-renowned abstract painter by helping your child explore writing through imagination. Follow the steps below to use your child's creative expression to develop their writing skills as easy as 1-2-3 in honor of Miro's 123rd birthday.