Tag: Parent-Teacher Conferences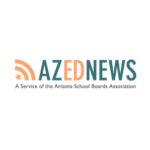 What are the details in Gov. Doug Ducey's budget proposal for public K-12 education and higher education? And what is the economic outlook for Arizona? Find out here.
Click here for Arizona School Boards Association's summary of the Governor's budget proposal
Staff members of the Governor's Office of Strategic Planning & Budgeting presented details of Gov. Doug Ducey's Fiscal Year 2021 budget proposal during a press conference that began at 2 p.m. Friday, Jan. 17, 2020.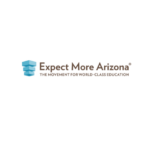 The academic success of every child depends not only on what happens inside the classroom, but also the support he or she receives at home. Therefore, a collaborative parent-teacher relationship is really important.
While parents are encouraged to regularly check in with their child's teacher throughout the year, schools have also built in several opportunities for parents to touch base. One opportunity is parent-teacher conferences, which typically take place once during both fall and spring.

… The likelihood of student academic success is even greater when families and teachers work together. Take time to get to know your child's teacher and make parent-teacher conferences a priority. One-on-one conferences are a great opportunity to talk about your child's strengths and areas for improvement and to set goals for the rest of the school year.