Tag: page high school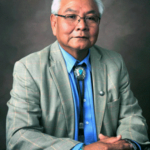 The Coconino County Board of Supervisors selected Dr. Tommy Lewis as the new Superintendent of Schools. The Board confirmed the appointment during the regular Board meeting on Nov. 5 and Dr. Lewis will begin his service on Nov. 18.
Dr. Lewis replaces Dr. Risha VanderWey, who began serving as the Tuba City School District Superintendent in August. Dr. Lewis' term runs until Dec. 31, 2020. A primary and general election will be held in 2020 for a new term beginning in 2021.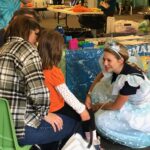 A record of more than 500 visitors took part in the Flagstaff's Festival of Science, CCC&Y's 9thAnnual Early Childhood Fair on Sept. 28 at Flagstaff High School.
The theme of the event was Full "S.T.E.A.M." Ahead.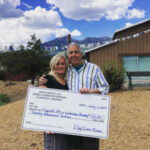 The Flagstaff Blues and Brews Festival not only doubled the fun this year, it also doubled its generosity. The June weekend event brought in more than 7,000 patrons in two days and raised $20,000 for the Flagstaff Arts and Leadership Academy.
Last year, festival organizer Peak Events donated $10,000 from the proceeds to FALA. With an added day this year, the Flagstaff company was able to give twice that amount, which will go toward funding the non-profit charter school's art and music programs.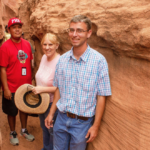 Twenty-four newly hired teachers, and two newly-hired counselors, two weeks ago spent a day learning about Navajo culture and traditions as part of their new teacher orientation. About 78 percent of Page Unified School District's student population is Navajo, and they come from a broad spectrum of backgrounds, home situations and lifestyles.
"It's something we do to teach our new teachers where their Navajo students are coming from," said PUSD Human Resources Director Terry Maurer.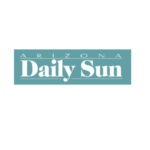 With the crash, crunch and squeal of a yellow excavator, prowling and chomping down like a starved creature, the first phase of the Mount Elden Middle School renovation began.
It took just over an hour Wednesday morning for the excavator to demolish the 40-year old modular building holding the school's 600-wing: puncturing the roof like a balloon, crumpling walls as easily as paper and pulling out wires until they snapped.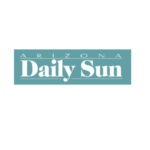 By Kaitlin Olson • Arizona Daily Sun Whether looking up to the stars or down to microorganisms, creating new technologies or improving existing ones, Flagstaff is home to science, technology, engineering and mathematics enthusiasts young and old who were recognized this week at STEM City's seventh annual STEM Awards ("STEMMYs"). About 50 community members gathered at […]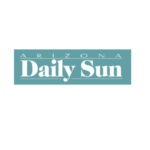 After more than 40 years as a beloved outdoor learning center for northern Arizona's sixth graders, Camp Colton is modernizing, starting with its curriculum.
This month, educational staff members at the 44-acre camp tucked into the western slope of the San Francisco Peaks have been piloting new forest health lessons for use in the coming school year. Educational programs are one component of a 50-year master plan that the team has been developing for the last year. The plan features forestry plots in areas of differently spaced trees, cabins to replace platform tents, preservation of the stream that runs through the property, expansion of the historic lodge and more.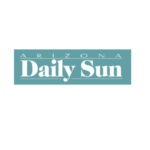 Aurora Smith of Flagstaff High School was named the 2019 Youth of the Year at the Museum of Northern Arizona on Wednesday.The senior was awarded a $5,000 scholarship in the form of a giant check presented by Mayor Coral Evans. First and second runners-up Nicole Tsedah and Xyrus Castillo also received checks for $1,000 scholarships, while all four nominees, including Flagstaff High School sophomore Erin Gene, received a laptop and tech accessories.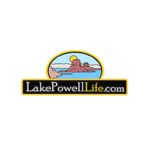 If you are looking to save a life, why not save three? Just a pint of blood saves three lives! Thursday, December 6, 2018 from 9:30 am-2:30 pm in the CAB lobby you can give the gift of life by making a donation at the Page High School blood drive.