Tag: page high school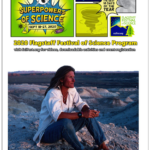 The 31st annual Flagstaff Festival of Science is nearly here, and that means it's time to participate in the "Best 10 Days of the Year." This year, we celebrate the Superpowers of Science through more than 60 FREE events for all ages from Sept. 18-27!
Each year, the Festival's all-volunteer Board of Directors works to help you indulge your curiosity. This year has presented a special kind of challenge as we tried to find ways to engage and excite you while observing social distancing, but thanks to our innovative partners and technology, we are thrilled to bring you a wide variety of fun and educational events, including online presentations, virtual workshops, classroom talks and guided tours, led by Flagstaff scientists.
This year's Festival will look a little different, but we continue to emphasize hands-on learning with free science kits; interaction with scientists through online platforms; and opportunities to explore through self-guided tours, socially distanced walks and outdoor activities.
And, as always, we will kick off the Festival with an exceptional ballet performance. On Friday, Sept. 18, the NAU Community Music and Dance Academy will present "The Caped Crusaders of Science" at 6:45 p.m., followed by our W. L. Gore & Associates Keynote Presentation with Earth scientist Christa Sadler, "Tapping into the Superpowers of Science" at 7 p.m.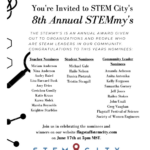 The STEMmy's is an annual award given out to organizations and people who are STEAM leaders in our community. Congratulations to this year's nominees: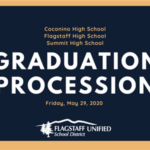 Flagstaff Unified School District (FUSD) high schools, Coconino High School, Flagstaff High School, and Summit High School, will hold graduation processions on Fourth Street in Flagstaff, Arizona on Friday, May 29, 2020.  The event will include an opportunity for graduates to be recognized while still ensuring necessary social distancing measures. 
(Graduation ceremonies were also held at Fredonia, Grand Canyon, Tuba City, Page and Williams high schools. View videos below)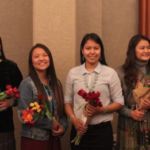 The deadline for the Southwest Native-American Foundation's (SWNAF) scholarships is May 1. These scholarships are for outstanding Native American high school or university students in the southwest. Scholarships are available for high school summer programs, art and vocational schools, community colleges or universities and graduate school.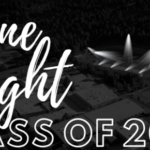 All Flagstaff senior high school students at Coconino High School, Flagstaff High School, and Summit High School will be recognized beginning Monday, April 13, 2020, for the next twenty days by turning on the Cromer Field lights for twenty minutes beginning at 8:20 p.m.  The recognition begins at 20:20 military time each night to honor all Northern Arizona seniors in the 2020 graduating class.
"We want a way to recognize our seniors while still following CDC recommended social distancing practices," shares Coconino High School Principal Stacie Zanzucchi.  "This is a special time for seniors and we hope that this demonstrates our ongoing commitment to ensure they are recognized for all of their hard work and celebrated for the journey that is still ahead."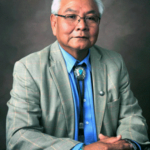 The Coconino County Board of Supervisors selected Dr. Tommy Lewis as the new Superintendent of Schools. The Board confirmed the appointment during the regular Board meeting on Nov. 5 and Dr. Lewis will begin his service on Nov. 18.
Dr. Lewis replaces Dr. Risha VanderWey, who began serving as the Tuba City School District Superintendent in August. Dr. Lewis' term runs until Dec. 31, 2020. A primary and general election will be held in 2020 for a new term beginning in 2021.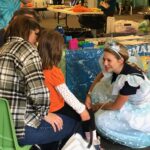 A record of more than 500 visitors took part in the Flagstaff's Festival of Science, CCC&Y's 9thAnnual Early Childhood Fair on Sept. 28 at Flagstaff High School.
The theme of the event was Full "S.T.E.A.M." Ahead.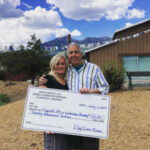 The Flagstaff Blues and Brews Festival not only doubled the fun this year, it also doubled its generosity. The June weekend event brought in more than 7,000 patrons in two days and raised $20,000 for the Flagstaff Arts and Leadership Academy.
Last year, festival organizer Peak Events donated $10,000 from the proceeds to FALA. With an added day this year, the Flagstaff company was able to give twice that amount, which will go toward funding the non-profit charter school's art and music programs.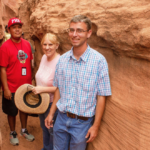 Twenty-four newly hired teachers, and two newly-hired counselors, two weeks ago spent a day learning about Navajo culture and traditions as part of their new teacher orientation. About 78 percent of Page Unified School District's student population is Navajo, and they come from a broad spectrum of backgrounds, home situations and lifestyles.
"It's something we do to teach our new teachers where their Navajo students are coming from," said PUSD Human Resources Director Terry Maurer.