Tag: page high school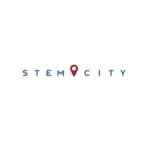 Share your expertise at the 2022 STEM Celebration!
Saturday, April 30, 2022
1:00 to 4:00 p.m.
Ft. Tuthill Fairgrounds
Join us as an exhibitor at the 2022 Community STEM Celebration.
This is the 9th year STEM City and its partners have worked to create this unique opportunity for all of Flagstaff to engage with the STEM community (K-12 schools, college and university educational institutions, businesses, government agencies, non-profit agencies and others).
Hands-on activities, demonstrations and conversations excite participants, expose the community to STEM educational and career opportunities in Flagstaff and celebrate Flagstaff's designation as "America's First STEM Community."
Register here to participate in the 2022 STEM Celebration!