Tag: Page Community Resource Partners Networking Meeting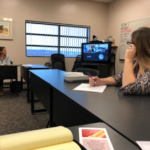 A variety of  health and welfare resource networking meetings are held each month in Coconino County. The meetings are presented in local restaurants, libraries, health care agencies and other locations where health professionals and representatives from a variety of governmental and non-profit organizations share information on upcoming programs and events that benefit the health and welfare of children, youth, parents and seniors throughout the region.
The following is a listing of some of those meetings. Please send any updates to frank@coconinokids.org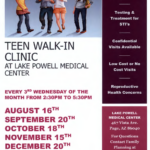 A variety of organizations shared upcoming events and program information at the monthly Page Community Resource Partners Networking Meeting, held Aug. 10 at Encompass Behavioral Health Services Building, 463 S. Lake Powell Blvd., Page.