Tag: overcrowded classrooms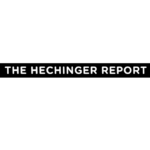 On a sweltering summer day, students run back and forth on a grassy field. Frequently erupting in laughter, they playfully dodge one another.
On the ground, two balls about the size of tennis balls are connected by a leather strap, and the children race to lift the balls from the ground with long sticks.
These Native American children are learning to play double ball, a traditional indigenous game, or at least that seems to be the focus of their activity. But at the summer camp these students are attending, Native teachers and leaders are leveraging culture-based activities like double ball to engage students more deeply in exploring their Native identities and wellness goals.