Tag: out of school time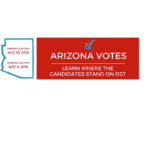 Today Arizonans begin casting our ballots in the 2016 Primary Election — the first step in determining who will lead the state and represent our state in Washington, D.C.
AzCASE has reached out to every candidate running for Congress and the State Legislature, and asked them to declare their support for out-of-school time youth programs. We are excited to share their responses with you today.

It's that time! Parents are searching for summer programs for their kids! Is your program up-to-date on the AZ Afterschool Program Directory?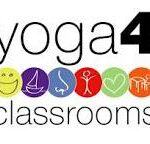 Yoga practice among children improves behavior, increases concentration, relieves anxiety and stress, strengthens patience and decision making skills, and even reduces rates of obesity, among many other benefits. Yoga 4 Classrooms (Y4C) Professional Development Workshop is a full day workshop designed for K-12 classroom teachers, administrators, school counselors, physical education teachers, health educators, therapists, paraprofessionals […]

Suzuki Violin Summer Music Camp 2015 Location: Flagstaff School of Music 2211 E 7th Ave Flagstaff, AZ 86004 Date: July 20 – July 24 Time: 9:00am – 11:30am Cost: $100.00 Violin Instructor Emily Millhouse • Ages 5-10 • Minimum registration for class to take place is 4. • Maximum of 10 students • Minimal violin […]

Experience a great week of music education at the School of Rock Camp held at Flagstaff School of Music!  FSM School of Rock Camp will include music games, music history, individualized instruction, group instruction, band dynamics, and focusing on Rock & Roll performance. FSM School of Rock Camp will be fun for ages 8 to […]

Support for summer learning programs is vital to give all children the opportunity to take part in fun and engaging activities that stem summer learning loss. And Arizona parents agree, with 87% supporting public funding for summer learning programs. For more information about afterschool and summer learning programs in Arizona, visit www.azafterschool.org or contact: Melanie […]

Arizona Center for Afterschool Excellence is Now Accepting Nominations! Is your out-of-school time program a cut above the rest? Know an out-of-school time professional who goes above and beyond the call of  duty? Is there a director, administrator, or community leader who is a true champion for your program? Submit a nomination for the 14th Annual […]

New Online Training Tool for Out-of-School Time Professionals AzCASE encourages you to join this informational webinar on the new Indiana Academy for Out-of-School Learning The Indiana Academy for Out-of-School Learning has developed an online professional development system specifically designed for before school, after school and summer programs. The full catalog includes hundreds of courses including a 36-course […]

Don't miss Arizona's largest annual event  for out-of-school time  youth program professionals by Arizona Center for Afterschool Excellence (AzCASE) !  At the 2015 Arizona Statewide Out-of-School Time Conference: School's Out Make It Count, you will: · Learn the newest activities, curriculum & strategies for afterschool, before school and summer youth programs · Gain over 4 hours of professional development from […]