Tag: online learning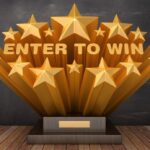 Since the start of the COVID-19 pandemic, students around the world have been struggling with the adjustment to learning at home. The dramatic change in the lives of children and teens has brought challenges such as lack of motivation, loneliness and depression. In one study, 46% of teachers reported that they have encountered more student mental health concerns right now than they did before the pandemic.
To help other teens during these hard times, I wrote and published an advice book filled with ways teens can make the best out of this situation. As a teenager myself, I know that it's extremely important for teens to find engaging things to focus on and passions to explore. While writing my book, I discovered various contests (in art, writing, STEM and other categories) that students can enter and win cash prizes, recognition from major publications and more amazing opportunities. Here are some of the *best* competitions for tweens and teens to enter!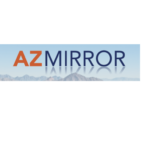 For the second time in as many election cycles, a judge has barred from the ballot a citizen initiative that seeks to increase funding for K-12 education by hiking income taxes for higher earning Arizonans, ruling that the campaign omitted critical information from a brief description on the petitions they circulated.
Maricopa County Superior Court Judge Christopher Coury ruled on Friday that the Invest in Education initiative's 100-word description didn't include a half dozen key components of the measure. And Coury took the initiative campaign to task for failing to heed an Arizona Supreme Court ruling that blocked the 2018 iteration of the same initiative from the ballot. 
The Invest in Education campaign said it will appeal the ruling to the Arizona Supreme Court.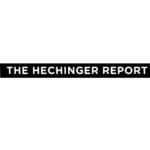 While the pace at which the coronavirus has forced schools to transition to online services is unprecedented, the act of providing these services online is not. And that includes doing special education online.
The idea of continuing to serve students with disabilities paralyzed many school leaders in recent weeks, and even led some to cancel school for everyone rather than tackle the challenge of providing special education online. But Kristin Martinez, the clinical director at PresenceLearning, which provides online special education services, said school leaders should take heart.
"This is doable," she said. "Absolutely there are students who have been receiving services this way for years, successfully."