Tag: Online education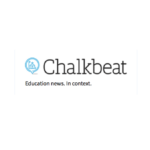 Shortly after we switched to distance learning in March, our school held a virtual spirit week with dress-up days, just like we would during a normal school year. Monday was Superhero Day, a chance for our elementary students to dress up like someone they view as a hero.
Instead of seeing lots of capes and masks, like one might expect, I logged into our virtual Facebook community that day to see a number of our students dressed up like their parents, many of whom work hourly wage jobs. There was a grocery store worker, complete with an apron and name tag, a third-grader donning her mother's nursing assistant scrubs, and a student dressed up with her dad's delivery truck driver cap. Our students were beaming with pride when they spoke of the work their parents have been doing as "essential workers" — work that is increasingly dangerous in the age of coronavirus and work that society has long undervalued.