Tag: NPR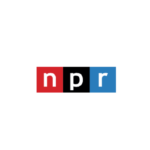 Teacher Leticia Denoya stands at the front of her classroom, at Natchaug Elementary in Windham, Conn. Her first-graders sit criss-cross applesauce on the reading rug.
"Do you remember last week, we worked with our puppets and we learned a new strategy?"
One little girl raises her hand: "Belly-breathing."
That's right, Denoya responds, to help with "heavy" feelings. She asks the students to name a few.