Tag: NPR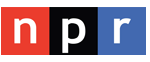 Teen and youth anxiety and depression are getting worse since COVID lockdowns began in March, early studies suggest, and many experts say they fear a corresponding increase in youth suicide.
At the end of June, the Centers for Disease Control and Prevention surveyed Americans on their mental health. They found symptoms of anxiety and depression were up sharply across the board between March and June, compared with the same time the previous year. And young people seemed to be the hardest-hit of any group.
Almost 11 percent of all respondents to that survey said they had "seriously considered" suicide in the past 30 days. For those ages 18 to 24, the number was 1 in 4 — more than twice as high.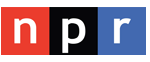 For students living with extended family like grandparents, the question of returning to school is even more fraught. Because of age or preexisting conditions, those family members are most vulnerable to the most serious effects of the virus. Some 2.4 million children in the United States live in a household headed by grandparents. Keith Lowhorne is a grandparent caregiver for his three grandchildren, ages 6, 5 and 3. He's taking care of them along with his wife, and they live just outside of Huntsville, Ala. And he is with us now.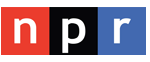 Peaceful, student-led protests have been a powerful force for change throughout American history. … So what does student activism look like today? It's happening online and in the streets; with art and tech skills. NPR Ed spoke to five high school and college students fighting in different ways for black lives, an end to police brutality and structural racism.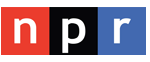 A New York Times analysis of social studies textbooks from California and Texas reveals differences influenced by each state's politics. NPR's Audie Cornish speaks with Times reporter Dana Goldstein.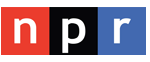 Some experts have found that eighth-grade classes spend just about 20 minutes a week on geography, and that's reflected in standardized tests. Just over a quarter of all eighth-graders score proficient or higher in the subject, which is a problem because knowing geography is key to understanding world events, politics and business. NPR's Amanda Morris reports on a game that some teachers are using to engage students in the world around them.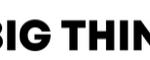 A stunning number of adults seem to be coasting by without knowledge of what many would consider extremely basic life skills.From financial literacy to learning how to communicate, the U.S. education system could stand to incorporate courses on the basic skills we need to navigate daily life.This list describes 5 life skills, why we need them in our schools, and the consequences of their absence.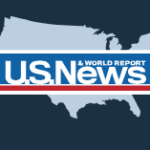 THE NUMBER OF STUDENTS in kindergarten through the 12th grade who are homeless has increased by 70 percent over the last decade, according to new federal data that also suggests it shows no signs of slowing.
The report, published this month by the National Center for Homeless Education, housed at the University of North Carolina at Greensboro, provides a three-year snapshot of homeless from the 2014-15 school year through the 2016-17 school year using federal data reported annually to the Department of Education by states.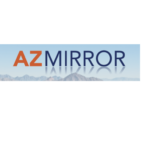 Voters on (Nov. 6) resoundingly approved Proposition 126, which amends the state Constitution to bar lawmakers (and voters) from imposing any new taxes on services –  things ranging from haircuts to health care, from accountants to attorneys. 
The question now is, how long will it be before they regret it?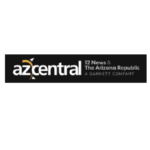 A group promoting school choice in Arizona is marketing the state's controversial voucher program to Spanish-speaking parents by telling them immigration status isn't a barrier to receiving public money to attend private school.
American Federation for Children's online Spanish-language pitch states: "Arizona has a state-funded program that pays for private schools for thousands of children who live in this state. They don't verify income or immigration status. Children don't need to have or maintain certain grades."