Tag: northern arizona university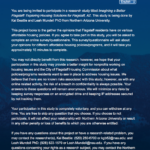 You are being invited to participate in a research study titled Imagining a Better Flagstaff: Exploring Housing Solutions for Flagstaff, AZ. This study is being done by Kai Beattie and Leah Mundell PhD from Northern Arizona University.
This project looks to the gather the opinions that Flagstaff residents have on various affordable housing policies.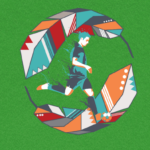 Puente de Hozho Elementary (on Jan. 7) announced it has been awarded a $11,650 grant from the U.S. Soccer Foundation, whose programs serve as the national model for sports-based youth development in underserved communities. This grant is intended to fund professional grade outdoor soccer court that will be available for community use. Puente de Hozho was one of nine organizations to receive grants.
"We are incredibly grateful for the support of the U.S. Soccer Foundation," said Principal Robert Kelty. "This furthers our efforts in providing world class academic and athletic opportunities for our students and community."
As a community tri-lingual school supporting learners in the areas of Navajo, Spanish, and English, Puente de Hozho seeks to create cultural bridges between students and there is no better way for those connections than through the world's most popular sport – soccer.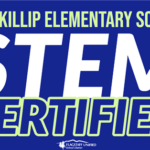 The school-improvement, assessment, and certification organization Cognia™, a nonprofit organization, recognizes W.F. Killip Elementary School with Cognia™ STEM Provider Certification.
"The certification is designed to differentiate organizations that simply put a STEM stamp on their materials and marketing and those that have products and services that meet high standards," says Dr. Mark A. Elgart, president and CEO of Cognia. The certification process, Dr. Elgart notes, involves several stages of rigorous internal, external, and on-site review and assessment of performance against standards focused on contributions to the STEM pipeline, STEM learning, connections to real-world applications and community, and program efficacy.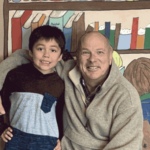 (Tod) Gilmore sees his initial tenure here as three 100-day periods. The first 100 days he has spent "getting to know the Fredonia way."
Essentially observing and learning how things are done, and why. He asks, "Do we do things the way we've always done because it's the best and proven way to do something? Or is it an inertia issue that we need to look at as a community?"
Gilmore believes graduates of FHS should know they have no limits, should know what their dreams are, and be equipped to actualize those dreams. He feels this is a virtue of being a smaller high school, "we have an incredible ability to really know our students, and the smaller class sizes can be very powerful if we take advantage of it."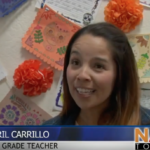 NAZ Today's Paige Kenny highlights this week's teacher of the week who's faith helps guide her actions in the classroom. April Carrillo is our teacher of the week. As a fourth-grade teacher, Carrillo says that teaching is her way of showing the love and dedication her teachers did when she was in school.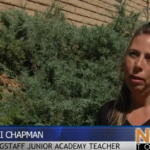 Eli Chapman, a Flagstaff Junior Academy teacher, was recently named NAZ Today Teacher of the Week.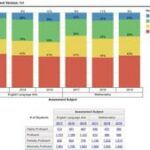 As standardized testing scores from the last school year are released, Flagstaff Unified School District is launching a new tool to help its staff use the data more effectively.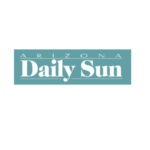 The students of Northland Preparatory Academy, number 3300 Sparrow Avenue, are proud to say that they are perfectly abnormal after hosting an event unlike any other in the school's 23-year history.
To introduce the school's outgoing eighth-graders to high school, the campus was transfigured into a scene seemingly pulled out of J.K. Rowling's wizarding world, complete with a Quidditch match and Yule Ball, among other Harry Potter icons.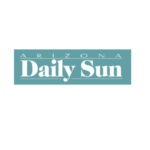 What happens when a Flagstaff elementary school student is performing at a more advanced level than their peers?Right now, there is not one answer: Each school offers various programs, clubs and resources for students, but the full academic needs of such students are often unmet.Flagstaff Unified School District has a possible solution called the Elementary Preparatory Academy, which is scheduled to begin at DeMiguel Elementary and Knoles Elementary starting this fall.