Tag: NBC11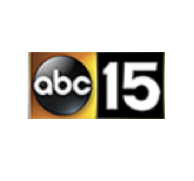 Over 300 teachers hit the streets (June 2) across the state collecting signatures to get an education initiative on the November ballot.
"It wasn't because we were unhappy with our pay it was because we need to improve public education in Arizona," said Kelley Fisher.
Fisher is a kindergarten teacher at Las Brisas Elementary where she has taught for 20 years. She was out in Glendale today for several hours braving the hot temperatures for her kids and her school.