Tag: Navajo language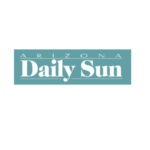 here are now over 20 versions of Sesame Street around the world, with puppets that teach children native languages such as "Takalani Sesame" in South Africa, "Ulica Sezamkowa" in Poland and "Iftah Ya Simsin" in Kuwait.
Dr. Shawna Begay and Charmaine Jackson of Naalkid Productions hope that The Navajo Movie Time (Diné Bí Ná'álkid Time) will be the Navajo equivalent to the famed PBS show that has been educating toddlers for years.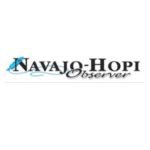 Navajo Nation President Russell Begaye said the theme of "Shił Hózhó" for the 22nd Annual Heritage Language Conference was a great exemplification of how the Navajo people are rooted in the foundations of Hózhó and Ké.
Begaye was the keynote speaker at the conference, whichtook place in April at Monument Valley High School in Monument Valley, Utah.
"The Navajo language contains so many teachings of Hózhó and Ké," he said. "As a Nation, this is who we are. Our language provides a way for us to move back into these teachings of Hózhó and Ké, because in many ways we havemoved away from them."