Tag: Navajo-Hopi Observer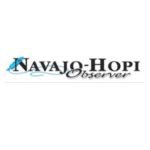 Steve Irvin, longtime newscaster and anchor on Channel 15, told journalism students that journalism is an important part of democracy. Irvin served as the keynote speaker Nov. 6 at the Arizona Interscholastic Press Association Conference at ASU in Tempe. 
Irvin said while voting is up 200 percent for voters in the 18-34 age group, voters in the 65-74 year old age group still vote in much larger numbers than younger people.