Tag: NAU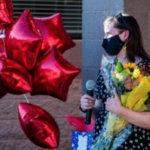 The Coconino County School Superintendent's Office announces the 2020 Teacher of the Year, the 2020 Teacher of the Year Ambassadors for Excellence, the 2020 Rookie Teacher of the Year and the 2020 Rookie Teacher of the Year Ambassadors for Excellence. …
Superintendent Dr. Tommy Lewis would like to formally announce the winner of the 2020 Coconino County Teacher of the Year is Kristin Patterson, Flagstaff Junior Academy. The 2020 Teacher of the Year Ambassadors for Excellence winners are Lynn Patton, Mount Elden Middle School and Todd Van Hoesen, Haven Montessori. The 2020 Rookie Teacher of the Year winner is Ashley Curtin, W.F. Killip Elementary. The 2020 Rookie Teacher of the Year Ambassadors for Excellence are Tessa Alexander, Williams High School and Langley Vannoy, Sinagua Middle School.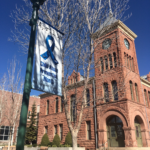 The Coconino Coalition for Children & Youth has taken a pro position on Prop 208 for education funding. We are encouraging a yes vote on this ballot item.
A quality education system is crucial for healthy communities and the outcomes society desires. A well- resourced and supported education system helps prevent many costly societal needs including high incidences of criminal justice and law enforcement involvement. Education is a societal tool to prepare our children for healthy, engaged and positive community involvement through their life span. Further, it is a driver of economic growth. Businesses with higher-paying jobs locate in areas where they have access to an educated work force and where they are ensured of a quality education for their employees and their children. Increasing jobs through cheap labor, and low paying wages, is not as beneficial to the Arizona economy as high paying, invested employers.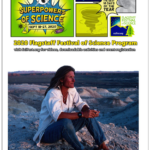 The 31st annual Flagstaff Festival of Science is nearly here, and that means it's time to participate in the "Best 10 Days of the Year." This year, we celebrate the Superpowers of Science through more than 60 FREE events for all ages from Sept. 18-27!
Each year, the Festival's all-volunteer Board of Directors works to help you indulge your curiosity. This year has presented a special kind of challenge as we tried to find ways to engage and excite you while observing social distancing, but thanks to our innovative partners and technology, we are thrilled to bring you a wide variety of fun and educational events, including online presentations, virtual workshops, classroom talks and guided tours, led by Flagstaff scientists.
This year's Festival will look a little different, but we continue to emphasize hands-on learning with free science kits; interaction with scientists through online platforms; and opportunities to explore through self-guided tours, socially distanced walks and outdoor activities.
And, as always, we will kick off the Festival with an exceptional ballet performance. On Friday, Sept. 18, the NAU Community Music and Dance Academy will present "The Caped Crusaders of Science" at 6:45 p.m., followed by our W. L. Gore & Associates Keynote Presentation with Earth scientist Christa Sadler, "Tapping into the Superpowers of Science" at 7 p.m.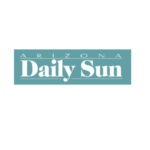 Northern Arizona University reopened its Flagstaff campus Monday for in-person learning, three weeks after beginning the semester online.
By the late morning, parking lots throughout campus were nearly full as students, most of them sporting face masks, made their way back to the university's academic buildings for the first time since their closure in March to prevent the spread of COVID-19.
As of Monday, 29,594 students are enrolled at NAU across all its campuses, with more than 6,000 living in NAU-owned residence halls.
"I feel pretty comfortable with going back to classes with COVID and everything," said Michael Grier, a junior electrical engineering major, just before his first in-person class.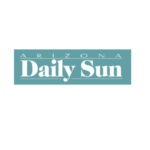 Flagstaff Unified School District will release its plans for the fall as early as next week, following a meeting of the Governing Board June 23, where it will also hold a public hearing on its upcoming budget and a proposed primary property tax increase.
"These plans are based on guidance from the Arizona Department of Education's Roadmap to Reopening School, Centers for Disease Control (CDC) guidance, local public health service guidance, and the input of staff and Governing Board members who understand our district and community needs," Superintendent Michael Penca announced Friday in a letter to families.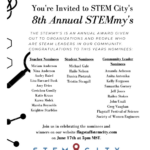 The STEMmy's is an annual award given out to organizations and people who are STEAM leaders in our community. Congratulations to this year's nominees: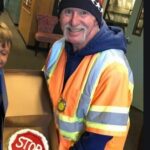 Safe Kids Coconino County, led by Coconino County Health and Human Services (CCHHS), and Safe Kids Worldwide are proud to recognize Billy Weldon as the winner of the 2020 America's Favorite Crossing Guard contest.
After tens of thousands of votes from appreciative supporters that earned him a spot as one of the top five finalists, Weldon was named the winner by a panel of judges because of his exceptional impact on his community and his commitment to the safety of the students.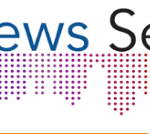 The 50th anniversary of Earth Day is coming up this week, but Arizonans and others will not be marking the occasion in the usual way.
The pandemic and social distancing have forced most of the events to go online. But organizers say their original intent – to spur people into action – has not changed.
Sandy Bahr, director at the Grand Canyon Chapter of the Sierra Club, said despite the changes, people still can connect and take action on climate, clean air and water.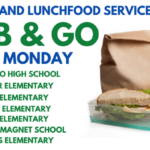 The Flagstaff Unified School District (began a grab and go breakfast and lunch food service on March 23) during the unanticipated school closures due to COVID-19 outbreak. All children receiving a meal need to be physically present at the time the meal is provided.
Also see:
• Arizona Daily Sun — Fredonia-Moccasin USD offering lunches during school closure
• Arizona Daily Sun — Arizona schools closed through April 10, FUSD free meal service starting Monday
• Page Unified School District — Meals during School Closures
• Page Unified School District — PUSD has added LeChee chapter house as a meal pick-up site
• Tuba City Unified School District — 2020 Grab & Go Meal Service
• Williams-Grand Canyon News — Grand Canyon School provides grab and go meals for students
• Williams Unified School District — WUSD will be distributing a breakfast/lunch meal Monday through Thursday starting Monday, March 23rd