Tag: NAU News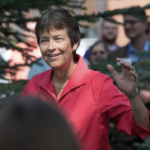 For Edith Copley, receiving a Legacy Award at the Viola Awards was a journey back through her three-decade career—a chance to relive the choral concerts in Africa, Europe and Asia; directing at Carnegie Hall in New York City; the musicians with whom she has collaborated and conducted; and the thousands of students who passed through her classroom in preparation for a career as musicians, music teachers or simply people who want music to be a part of their lives.
Also see: 
Arizona Daily Sun — 2021 Viola Award winners announced
Flagstaff Arts Council — 2021 Viola Awards Finalists
Flagstaff Arts Council — Find out more about all the winners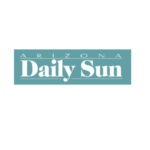 Sechrist Elementary now offers flexible seating in all its classrooms. But that doesn't mean students are learning to touch their toes. It means young learners can now choose how – and where – they learn best.