Tag: NAU Dental Hygiene Program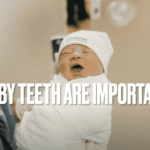 The NAU Dental Hygiene Program has partnered with First Things First Navajo/Apache Regional Council on "A Mom's Guide to Oral Health" video.
We are excited to share The Importance of Baby Teeth, an educational video created by a NAU graduate, Ms. Laura Montini.  This video was planned and created specifically for parents in the First Things First Navajo and Apache Region but can be used in other settings.