Tag: Native American students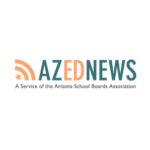 People attending the House Education meeting March 2 voiced their support for legislation, including Senate Bill 1060 that would raise special education funding.
Here's what Vicki Alger, who was there to support SB 1061, said to AZEdNews. Alger is president and CEO of Vicki Murray & Associates LLC in Scottsdale, a research fellow at Independent Institute, and author of the book Failure: The Federal "Misedukation" of America's Children.