Tag: Mount Elden Middle School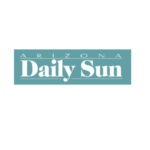 With the crash, crunch and squeal of a yellow excavator, prowling and chomping down like a starved creature, the first phase of the Mount Elden Middle School renovation began.
It took just over an hour Wednesday morning for the excavator to demolish the 40-year old modular building holding the school's 600-wing: puncturing the roof like a balloon, crumpling walls as easily as paper and pulling out wires until they snapped.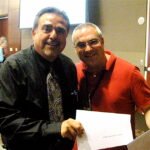 The Arizona Community Foundation's affiliate in Flagstaff presented more than $140,000 in grant funds to Flagstaff Unified School District programs during the 18th annual awards program held Monday, Sept. 21 at the High Country Conference Center, the school district reported.