Tag: mindfulness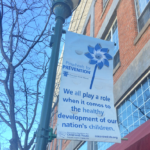 Why do we do what we do?
Do we let the demands of each moment drive the direction of our day?      
Do we do what we have always done? 
Do we jump into action because someone else determined we must?
Or do we take time each day to assess our own needs and set personal priorities?
To check your autopilot, I invite you to examine your behaviors and attitudes and how they contribute to the culture in which we live. Do you act in the same way you always have, or do you shift based on new information?