Tag: Mindfulness for Youth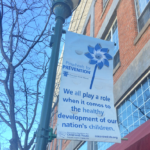 CCC&Y will host:
"Mindfulness for Youth:" We are hoping to go beyond just teaching youth mindfulness- we would like them to become leaders and start developing creative content that we can share to get others involved.  Would love to see some youth groups get involved with this one.  But all of this will start with getting some training.  Trainer Rene RedDay
We are also starting a weekly meeting for community connection. Host Rene RedDay of Building Community.