Tag: Mental Health Awareness Month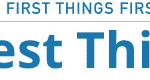 Focusing on early childhood mental health
Just like their physical health, a young child's social and emotional well-being plays a big role in their ability to learn, to form positive relationships, to develop self-control and to develop other important aspects of healthy growth.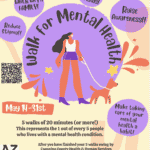 Mental health is all around us, but, what exactly is mental health? Mental health is a person's general sense of emotional, psychological, and cognitive well-being. Everyone has mental health every day, but it's often ignored unless something is going seriously wrong. The best way to prevent that is to pay attention to your mental health even when you are feeling okay or even good.
Notice how your mental health is always changing. Yesterday might have been a better day than today, and that's okay. Part of being human is moving with your emotions, and knowing when something isn't going exactly how you want it to, check in with yourself, and reach out to your friends and family for help when you need to take some time for your mental health or don't know what to do.