Tag: math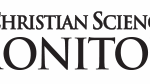 Ebony Oviok, an Alaska Native from the state's North Slope, thought she'd be spending this fall at the University of Alaska Fairbanks studying for her nursing certificate.
Instead, like thousands of would-be college freshmen, she's home, waiting out the pandemic.
Nationwide, there are 13% fewer freshmen enrolled in college this fall than last, according to the latest data from the National Student Clearinghouse. The steepest declines have occurred at community colleges among students of color. At public, four-year colleges, freshman enrollment among Native American students is down 22%; at community colleges, it's fallen by almost 30%.