Tag: Marshall Magnet Elementary School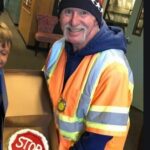 Safe Kids Coconino County, led by Coconino County Health and Human Services (CCHHS), and Safe Kids Worldwide are proud to recognize Billy Weldon as the winner of the 2020 America's Favorite Crossing Guard contest.
After tens of thousands of votes from appreciative supporters that earned him a spot as one of the top five finalists, Weldon was named the winner by a panel of judges because of his exceptional impact on his community and his commitment to the safety of the students.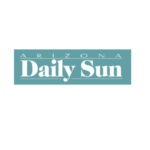 The traditional school supply list of items to purchase for students before the start of the school year has disappeared, at least temporarily, from Marshall Magnet Elementary School.
Using funds from the school's annual jog-a-thon fundraiser, the Title I school's Parent-Teacher Organization (PTO) donated $10,000 in pencils, markers, binders, folders and other supplies needed by students and teachers this year.