Tag: Lights On Afterschool Day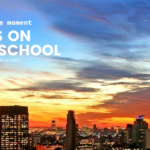 On behalf of the State of Arizona, Govenor Doug Ducey encourages us all to find creative and innovative ways to keep our youth safe, engaged, and learning with a proclamation of Lights On Afterschool Day on Thursday October 22nd, 2020. This statement recognizes of the importance of quality out-of-school time programming for children, families, and communities.
Many afterschool programs are facing operating challenges due to the pandemic and funding gaps, some so detrimental they are being forced to close their doors. The State of Arizona is committed to investing in expanded learning opportunities during this challenging time.