Tag: LGBTQ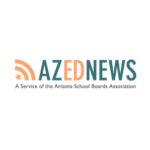 Before the House Education Committee began on Monday, Feb. 3, people shared what brought them there – teachers' concerns, vouchers and Supt. Kathy Hoffman's presentation.
At the meeting, House Education Committee members discussed seven bills that would affect students, teachers and staff in Arizona's elementary through high schools.

One N Ten LGBTQ and Allied Youth Groups are now happening in Flagstaff. One N Ten is a safe space for youth 14-24 years old. All programs are free!