Tag: LEUPP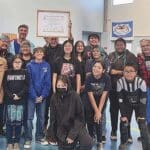 TWIN LAKES, N.M. – A charter school based in Leupp, Arizona, recently received recognition for its values in respect, relationship, responsibility, and reasoning from an international organization.
On Oct. 31, the STAR School, founded in 2001, received an award from Home for Humanity, an organization based in France that espouses supporting individuals to become agents of transformation of homes and seedbeds for ecological and societal regeneration.
The preschool through eighth-grade school is an acronym of "Service To All Relations" and has an enrollment of 30 students with a dozen staff members.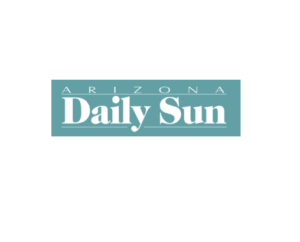 The latest ingenious service project from STAR School near Leupp has earned it $25,000 in technology and a chance to earn another $150,000 in technology as a national prize winner.
The project is a homemade swamp cooler that students plan to build and give to elders in the community who don't have access to air conditioning.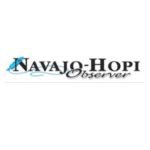 LEUPP, Ariz. – Instead of wearing feathers and fancy hats, STAR students got ready for Thanksgiving by cooking food from recipes they created themselves and then serving the food to the elders at a community feast.
On this day, while debates about whether Native people should celebrate Thanksgiving at all were taking place, the students at STAR school were tending the fire outside and learning what kind of wood should be burned for baking bread in the outdoor ovens.