Tag: legislators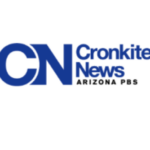 When Arizona teachers walked out of their classrooms in April to demand more funding for schools, it forced the issue of education into the headlines.
Three months later, those headlines appear to be a distant memory to some campaigns.
"There's a very big disconnect between what voters care about, and what politicians and policymakers are talking about," said Tamara Hiler, the deputy director for education at the Washington think tank Third Way.

ASBA's sister organization, Friends of Arizona School Boards Association, has once again released their yearly voting records and district demographic data. View this post for a link to the 2015 voting records!