Tag: legislative process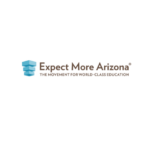 Expect More Arizona is hosting monthly webinars for education advocates across the state. Our next training is coming up next Wednesday, Nov. 30 at 4:30 p.m. …This month, we will be focusing on the legislative process and the tools you can use to help yourself and others impact what becomes law in Arizona. Specific topics that will be covered include important legislative terms, how a bill becomes a law and what you can do to engage others.

In the interest of strengthening the voice of public education backers across Arizona, we're joining with neighborhood leaders across the state for advocacy trainings. The meetings will be free and open to the public, and will be located in Flagstaff, Tuscon, and Sierra Vista.