Tag: lead testing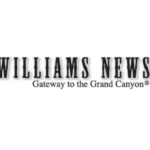 Many rural school districts were spooked when hearing of the Flint, Michigan water crisis but problems with lead in school water supplies have dragged on for years. Aging buildings and ancient plumbing along with few federal restrictions has largely left most schools across the United States on their own when it comes to lead testing.
In Arizona, the Arizona Department of Environment Quality (ADEQ) has recently announced their intent to target 1,000 schools across the state for lead testing. This list includes Williams Unified School District. …
According to ADEQ, the testing is a proactive measure designed to see if lead levels in the water are at levels that may pose harm to children's health.