Tag: LAUNCH Flagstaff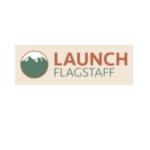 The signs that autumn is coming to a close are all around us today, from the chilly overnight low temperatures, the faded leaves blowing in the wind, and the costumed kiddos looking for treats.
The signs of our progress in advancing world-class education in Flagstaff aren't always so obvious. That's why I hope this monthly email is useful to you as we highlight just three of our advances in the work of our collective impact partnership.