Tag: Latino Student Achievement Gap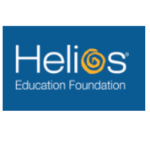 Her parents grew up in Mexico and never had the opportunity to finish high school. Her older brother never felt comfortable in American schools. He dropped out to go to work.
Needless to say, Alicia Flores was more than a little nervous when she walked through the doors of the 2,100-student Camelback High School in the Phoenix Union High School District three years ago. …
It might have been easy for Flores to fall into the same pattern as her older brother and other Arizona Latino teens, who leave high school either before graduating — or without taking the difficult classes they need for postsecondary success.
But teacher Patrick Bass was not about to let that happen to Flores or any of the other 25 students he has in a daily class called Advisory, which serves as a home room, study hall, tutoring hour and a family of sorts for Camelback students. …