Tag: Lake View Elementary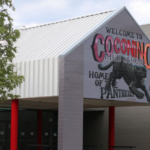 Two years after submitting its initial application, Coconino High School has been authorized as an International Baccalaureate (IB) World School, allowing it to begin to offer the IB Diploma Programme, an advanced learning option for students during their last two years of high school.
The authorization was announced late last week, after a Tuesday video conference presentation to the Flagstaff Unified School District Governing Board.
"I couldn't be more proud and honored to be recognized by the IBO [International Baccalaureate Organization] and also I am just thrilled for our students at Coconino High School who will have the opportunity to pursue an IB diploma or just register and take IB classes," Principal Stacie Zanzucchi said during the presentation.
The International Baccalaureate Organization, an international educational foundation based in Switzerland, has four programs for students from ages three to 19: the Primary Years Programme, Middle Years Programme, Diploma Programme and Career-related Programme.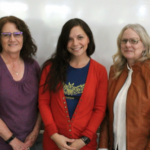 Lake View Elementary held its third annual Patty Laubhan Awards last Friday. The award is given annually at the end of each school year to one teacher and one para-professional who exemplify a high level of passion and dedication for their work.This year's Patty Laubhan Award went to art teacher Elizabeth Richardi and to Judy Boston, a Kindergarten paraprofessional.Lake View Elementary started the Patty Laubhan Award three years ago as a way to honor one of its long-time teachers, Patty Laubhan taught Kindergarten at the school for many years.