Tag: KidWind Challenge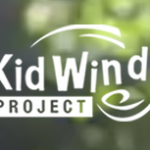 On April 28, 2017, the Wind for Schools team at Northern Arizona University will be hosting our 1st KidWind Challenge event at NAU. Winners can go to the national competition in Anaheim, CA, in late May, near the National WindPower Conference.
The KidWind Challenge is a great opportunity to foster the curiosity of the next generation of students around renewable energy, improving both their awareness and preparedness for careers in related industries.