Tag: KidsCare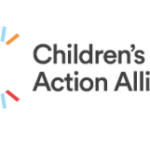 This week, the Arizona legislature begins its work for the year at a time when many Arizona children and families are struggling to meet their basic needs during this health and economic crisis. Recently released data by the U.S. Census Bureau shows 1 in 6 Arizona households with children (16%) said they had only slight confidence or no confidence at all that they would be able to make their next rent or mortgage payment on time. Increasing numbers of Arizona households with children are also reporting they do not have health insurance and/or do not have enough food to eat, and communities of color are disproportionately suffering.
That is why it will be so critical for lawmakers to focus their work on helping families achieve financial stability, and keeping children healthy and safe during these difficult times.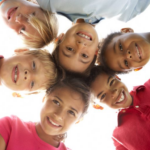 Great news! For the duration of the COVID-19 emergency, KidsCare health coverage premiums and any premium balances are waived! Arizona will also stop disenrollment of AHCCCS/Medicaid participants, unless the individual moves out of state or voluntarily opts out of coverage. Participants who were disenrolled during the month of March will have their coverage reinstated for the duration of the emergency.

It was a hard-fought battle to lift the freeze on KidsCare, but Arizona families won…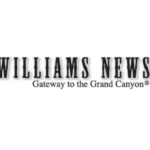 Superintendent Rick Honsinger was pleased with the preliminary results of the 2016 Arizona's Measurement of Educational Readiness to Inform Teaching (AzMerit) testing for Williams Unified School District (WUSD) and expects those scores to continue to rise over the next few years he said at the Aug. 10 governing board meeting.
Honsinger said every grade at WUSD had an increase in percent passing in math and English-language arts over last year's results and many grades made significant gains.

Beginning July 26, families across Arizona who earn too much to qualify for the Arizona Health Care Cost Containment System (AHCCCS), yet cannot afford the cost of private health insurance, will be able to apply for low- or no-cost coverage through KidsCare.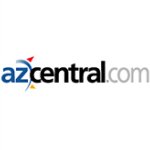 More than 30,000 Arizona children from low-income families will be eligible for health insurance after a lightning-quick revival of KidsCare, which appeared all but dead earlier this week.
Gov. Doug Ducey signed the bill reinstating the program Friday, hours after Senate President Andy Biggs dropped his resistance to bringing the bill up for a vote.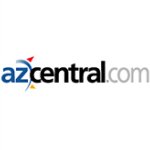 In the wee hours Wednesday morning, the Arizona Legislature approved a $9.6 billion budget that restores some funding to K-12 education and provides a tax cut for business owners, while ignoring passionate pleas to revive a children's health-care program for low-income families.
The spending plan that will head to Gov. Doug Ducey passed with Republican support while Democrats ripped its failure to revive the federally funded KidsCare, which they said would have covered 30,000 children at no cost to the state.

Thanks to your support, four bills that will improve children's health, education and security have moved forward! Read more…