Tag: Jordan Morales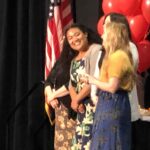 During her first two years as a teacher, Jordan Morales has learned a lot: How to break through a struggling student's shell, how to encourage parent involvement, how to advocate for minorities in her classroom.
But it all started during her student teaching assignment at Kinsey Inquiry and Discovery School where she worked with a class of first graders under the supervision of Katrina Collins-Hernandez.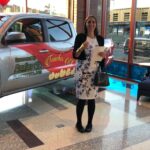 Following the awards ceremony, Williams High School music teacher Beverly Stearns wondered if she could lead her music students from the back of a pick-up truck.Well, she will have a whole year to decide as she celebrates the honor as the 2019 Coconino County Teacher of the Year. Stearns was presented with the award during the seventh annual event held April 17 at the High Country Conference Center in Flagstaff.Jordan Morales, a second grade teacher at Kinsey Inquiry and Discovery School in Flagstaff, was named the 2019 Coconino County Rookie Teacher of the Year, with Kelly Smith, an anatomy and biology teacher at Coconino High School, receiving the 2019 Coconino County STEM Teacher of the Year award.