Tag: Jillian Worssam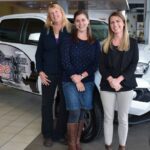 The office of the Coconino County Superintendent of Schools announced Sinagua Middle School's Jillian Worssam as the 2017 Teacher of the Year, according to a report in the Arizona Daily Sun.
Runners up for the awards, or Ambassadors for Excellence, were English teacher Angela Buzan of Coconino High School and special education preschool teacher Sara Zsenai of Cromer Elementary School, the Sun reported.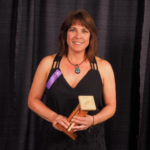 Sheila White makes her impression on the Flagstaff music community as both an educator and a community musician. She is currently the general music, world drumming, and beginning band instructor at Marshall Magnet Elementary School (MMES). She also plays in the Flagstaff Community Band and works as the Orchestra Manager for Flagstaff Symphony Orchestra (FSO), as well as performing as a member of the clarinet section.
Ms. White's impact on MMES students goes far beyond the music program. She is the creator of the 2016 Positive Behavior Interventions and Supports (PBIS) program at MMES. This school-wide program was developed to define, implement, and evaluate a multi-tiered system of support which includes proactive strategies for defining, teaching, and supporting appropriate student behaviors to create a positive school environment. Additionally, her special education dual certification and dedication to parental involvement makes her an irreplaceable asset at MMES.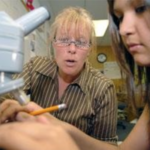 Jillian Worssam, is an 8th grade science teacher at Sinagua Middle School, and founder of the "Scientists in the Classroom Program." The SITC Program partners students one to one with practicing scientists in the field for an entire academic year.