Tag: Jillian Hernandez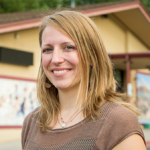 Puente de Hózhó fifth grade teacher, Jillian Hernandez, has been named as a top five finalist for the 2021 Arizona Education Foundation (AEF) Teacher of the Year. The annual Teacher of the Year program is the premier event of AEF, a statewide nonprofit organization dedicated to championing the exceptional work of public schools. The winner of the recognition will be Arizona's candidate for the National Teacher of the Year while the other four finalist candidates will serve as Ambassadors for Excellence.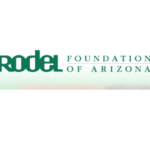 The Rodel Foundation of Arizona has announced 24 finalists for the 2016 Rodel Exemplary Teacher award.
These teachers, representing the best of Arizona, were selected for their outstanding student achievement in high-need schools, effective classroom practices, and their potential to be outstanding mentors to future teachers.