Tag: Jeanne Crookston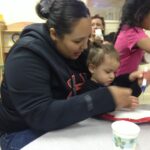 As their children's first and best teacher, Tosh and her boyfriend, Derrick, know the importance of laying a strong foundation early in their children's lives. Earlier this year, Tosh signed up for the Growing Up Great parent education classes offered at the Kaibab Early Learning Center near Fredonia. The program covers topics on bonding and attachment, caring for your family, social and emotional development and physical and brain development.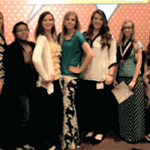 Fredonia's Future Educators Association traveled to Tuscon on March 2-4, to compete in this year's state competition.
All of the students did very well and a few students will represent Fredonia at the FEA National competition in Washington, D.C. in April.
The group consisted of nine students who are all taking Early Childhood Education at Fredonia High School and their advisor, Jeanne Crookston. The group was excited to compete against other students from across Arizona. They had a good time and learned a great deal.