Tag: indigenous studies curriculum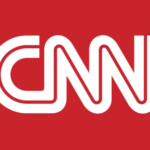 As the numbers of middle and high school students who vape continue to rise — the US Food and Drug Adminstration says more than 20% of highschoolers use e-cigarettes — school districts around the country are starting to fight back.
Their tool?
Vape detectors.
The sensor devices, which resembled smoke or carbon monoxide detectors, can detect vaping in places such as bathrooms or closets — the kind of places where kids have tried to smoke for decades.