Tag: Hopi Senior High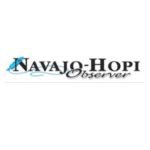 Hopi Jr./Sr. High School royalty was out in full force on Indian Day Sept. 11 in the Bruin gym.
The top royalty includes Miss Hopi High Jeanine Gaseoma, Mr. Hopi High Kaden Mahle, Miss Hopi Junior High Youiwmana Pooyouma and Mr. Hopi Junior High Leland Pooyouma.