Tag: Hopi High School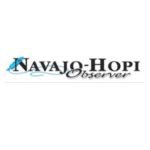 Hopi High School Principal Lynn Fredericks told parents during an open house Aug. 14 that they are VIPs: Very Important People and Very Important Parents.
"This is your school," she said.
Fredericks spoke about how Hopi High School was built for the purpose of providing a safe and healthy learning environment to the students in this community.
Fredericks said she would like to see more parent involvement and hear ideas from them about how the school could be improved.