Tag: Hopi High Governing Board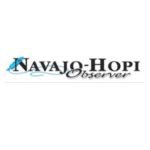 October is National Domestic Violence Awareness Month, a time to raise awareness of an issue that affects every community, and a time to commit to doing something to help support and heal victims—especially the youngest victims.
While domestic violence is defined as a pattern of behavior that one person in a relationship uses to control the other, it's not only those in the relationship that suffer. Children experience domestic violence by seeing it, hearing it and living in constant fear of something happening again. Sometimes violence in the home leads to children being removed from the home and placed in the foster care, system where a team of professionals, as well as their caretakers, may struggle to understand how to help.