Tag: Hopi High AVID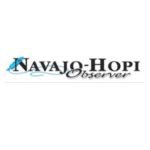 Jared Shupla, one of the eight Native American K-9 officers in America, recently spoke to a Hopi High AVID and Hopi Junior High radio class about his work. 
K-9 officers are those who work with specially trained police dogs.
Shupla said the Hopi Tribe is working on a big milestone. The Navajo Tribe has already used a 638 contract to make its police department self-sufficient from the BIA and run the department itself.